We unlock the value of your ERP
The problem
Your heard that information is power, and how leveraging on existing data in your systems can create additional value, provide insights and opportunities. However, transforming that data into value traditionally requires huge investments. You needed to procure infrastructure, software licenses and find the right people with a specialized skillset. This renders advanced business analytics out of reach for the average organization let alone generate a positive return on your investment.
Our solution
We provide you with an analytics platform that delivers value right out of the box. Our platform contains a library of prebuild analytics that you can start using right away and integrates seamlessly with main ERP systems. There is no need any more for you to procure additional infrastructure or acquire tools. Our analytics platform is a secure cloud based service that integrates without effort with your existing systems. You can scale up and down according to your requirements from one to thousands of users.
How does it work
We developed and ERP independent data model that translates complex ERP data to and easy to understand structure. This generic data model allows us to use the same analytics on different ERP systems like SAP, MS Dynamics, Sage and Oracle resulting in a powerful but affordable business intelligence solution. Our data model can be easily understood by non-technical business users enabling them to build any additional ad-hoc analytics with ease.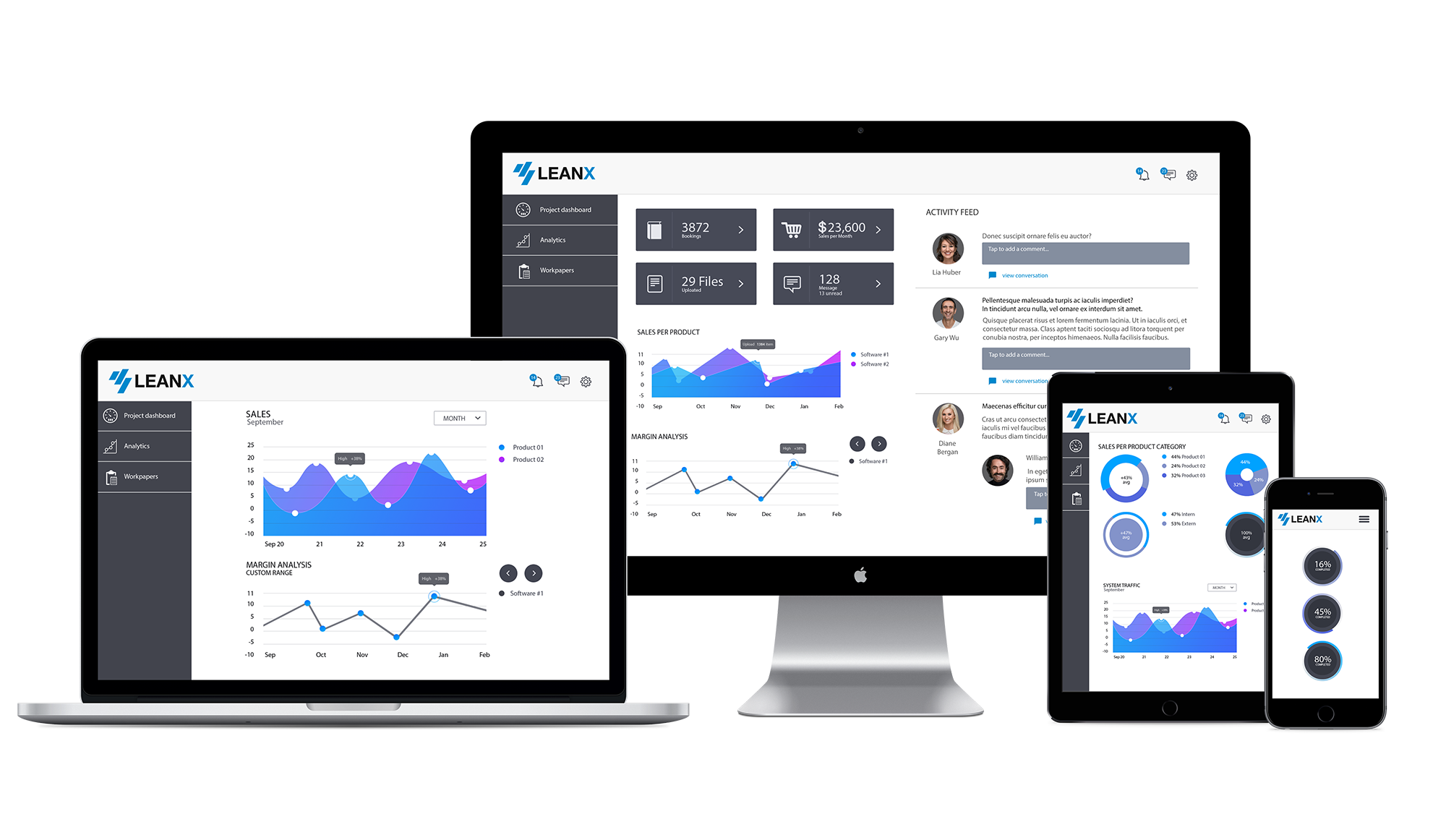 What makes us different
We offer a complete end-to-end solution going from data acquisition right to the visualization. We don't offer you yet another BI tool that is just a collection of building blocks but still requires you to do the hard work before you can see any results. We provide you witch a rich set of predefined analytics and tests covering a variety of business processes and delivers value from day one.
Our analytics platform is fast to set up and integrates seamlessly with your existing IT environment. There is no need to procure additional tools or infrastructure. Integration only takes a few days.
We have hands on business experience and understand your challenges. Our consultants can help you to better understand the results, remediate problems and increase process efficiency. Together we look for new opportunities to innovate in your organization and industry.